Het EuroCollege biedt mbo- en hbo-opleidingen aan en is een particuliere business school voor ambitieuze jongeren. Jongeren die meer uit zichzelf willen halen en zichzelf een succesvolle toekomst gunnen. Jongeren die willen leren van de besten. Onze docenten komen daarom uit het bedrijfsleven. Vanaf 2021 biedt het Eurocollege ook AD (Associate Degree) opleidingen aan.
Op het EuroCollege geloven wij dat studenten het meest leren van het opdoen van ervaringen. Daarom staat 'Learning by Doing' bij onze opleidingen centraal. Wij bieden echte projecten aan met echte deadlines en echte verantwoordelijkheden. Doordat onze vestigingen kleinschalig zijn kunnen wij onze studenten meer bieden dan alleen theoretisch onderwijs. Praktijkervaring opdoen en het ontwikkelen van een juiste 'mindset' zijn bij ons net zo belangrijk.
Met vestigingen in Amsterdam, Rotterdam, Utrecht, Groningen en Eindhoven, biedt EuroCollege studenten de kans om versneld een hbo- of mbo-opleiding te volgen op het gebied van ondernemen, business, toerisme, hotels en/of evenementen. Vanaf september 2021 biedt het EuroCollege associate degrees aan voor alle hbo-studies die op het programma staan.
Het particulier onderwijs van de school geeft studenten de kans om zich binnen drie jaar te ontplooien tot echte business professionals. Na het behalen van je EuroCollege-diploma beschik jij niet alleen over de juiste kennis en ervaring, maar ook over de juiste mindset en wilskracht om van start te gaan aan een mooie en succesvolle carrière.
Pluspunten
Een aanpak zoals in het bedrijfsleven
Learning by doing
Aandacht voor ontwikkeling mindset
Versneld studeren
Kleinschalig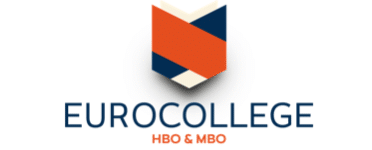 Service
U kunt met de school in contact treden via de onderstaande buttons.
Karakteristiek
5 locaties: Amsterdam, Rotterdam, Utrecht, Groningen en Eindhoven
Hoger Onderwijs
450 leerlingen
MBO, HBO enAD
BA, MA, MBA, Post-HBO
WELKOM IN DE WERELD VAN BUSINESS, HOTEL, EVENT & TOERISME
Studeren aan een van de beste en leukste scholen van Nederland? Wil je onderdeel worden van ons interessante netwerk? Met de grootste kans van slagen via een versneld traject? EuroCollege is 'the place to be'. Kies een van de uitdagende hbo- & mbo-opleidingen in hotel- en evenementen management, toerisme, business & entrepreneurship of finance management. Versneld & gecoacht, met heel veel praktijk!
School voor ambitieuze jongeren
EuroCollege is bij uitstek de school voor ambitieuze mensen die uitgedaagd en geïnspireerd willen worden. Jongeren die meer uit zichzelf willen halen en die in nieuwe netwerken willen stappen! Jongeren die willen samenwerken en willen leren van de besten. Onze docenten zijn succesvolle managers uit het bedrijfsleven
Learning by doing
Ervaar de praktijk! Wij zijn ervan overtuigd dat je het beste leert door te doen. Uiteraard ondersteund door beproefde theorie. Daarom nemen wij als school real life opdrachten aan uit het bedrijfsleven. Zo ervaar je wat het is om te werken voor echte opdrachtgevers, met echte deadlines en met echt geld.
Real life projects
Na het afronden van het eerste schooljaar ga je in het tweede jaar met een projectgroep aan de slag om een real life project te realiseren: een project met echte opdrachtgegevens, echte budgetten en echte deadlines. Dit betekent dat jij verantwoordelijk bent voor een goede uitvoering en geslaagd eindresultaat van het project. Op deze manier beleef je hoe het is om een echte manager te zijn.
Zowel MBO, HBO als AD (vanaf september 2021)
EuroCollege biedt verschillende opleidingen aan op zowel mbo- als hbo-niveau. De eerste twee jaar van de HBO-opleidingen is ook te volgen als Associate Degree (AD). Voor ieder van deze opleidingen selecteren we bijpassende, uitdagende projecten uit de praktijk. Zo leer jij hoe je moet omgaan met opdrachten en uitdagingen die je straks ook in het bedrijfsleven tegen zult komen. Daarnaast leer je ook hoe het is om te werken met een externe opdrachtgever en bouw je direct een netwerk op van belangrijke contacten binnen de branche.
Kleinschalig
EuroCollege kiest ervoor om klein en overzichtelijk te zijn, zodat wij jou alle aandacht kunnen geven. Een EuroCollege vestiging telt maximaal ca 250 studenten. Kleinschalig onderwijs maakt dat de directie, de docenten en de staf een persoonlijke band met de studenten en vice versa ontwikkelen. Wij werken met en voor elkaar. Dat is de kracht van EuroCollege.
Versneld studeren
Bij ons studeer je sneller omdat wij efficiënt met onze tijd omgaan. Wij kennen geen lesuitval en je hebt ook niet vier maanden per jaar vakantie. Daardoor kan een hbo-opleiding bij ons in minder dan drie jaar en een mbo-opleiding in twee jaar afgerond worden. Dit kan alleen bereikt worden met de juiste mindset, motivatie en enthousiasme.
Internationale kansen
De globalisering grote internationale kansen. In China, Zuidoost-Azië, India, Brazilië en Rusland schieten de bedrijven als paddenstoelen uit de grond. De grenzen vervagen.
Best presterend
EuroCollege, opgericht in 1949, is de best presterende erkende school van Nederland. Uit de audits die de Nederlands-Vlaamse Accreditatieorganisatie (NVAO) regelmatig op scholen laat uitvoeren en inspectiebezoeken blijkt dat ons slagingspercentage de hoogste van Nederland is.
Erkend & geaccrediteerd
EuroCollege is een particuliere school en vind je in Amsterdam, Rotterdam, Utrecht, Groningen en Eindhoven. De opleidingen zijn erkend en geaccrediteerd door het ministerie en de Nederlands Vlaamse Accreditatie Organisatie (NVAO). Studiefinanciering en de OV-jaarkaart gelden dus ook bij ons.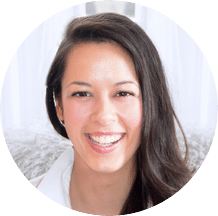 Emilva heeft sinds kort haar eigen bedrijf in het organiseren van bruiloften en partijen. 'Tijdens de middelbare school zat ik in de feestcommissie en vond het geweldig om bezig te zijn met het organiseren van feesten. Na twee open avonden bij EuroCollege was ik zo overtuigd, dat ik voor deze opleiding heb gekozen!
Emilva Tervoort, afgestudeerd aan de opleiding International Evenementen, Management en eigenaar van Santa Weddings & Events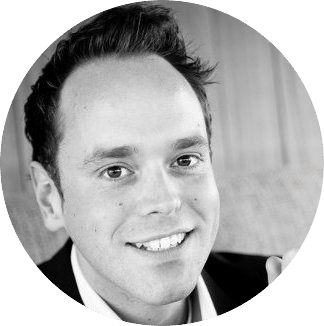 De sfeer bij EuroCollege is onbeschrijfbaar. Je hebt te maken met verschillende nationaliteiten, achtergronden en normen en waarden. Er is respect voor elkaar en er heerst een familiegevoel! Mijn tijd bij Eurocollege in één woord: TOP!
Dirk Overbeeke, afgestuurd aan de opleiding International Hotel & Hospitality Management, Operations Manager van Delta Hotel te Vlaardingen en stagebegeleider van onze studenten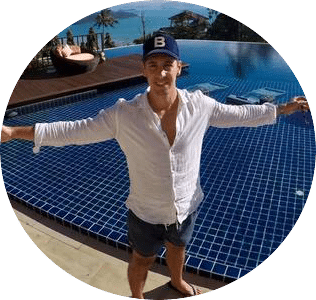 Het tweede jaar van EuroCollege staat grotendeels in het teken van het Senior-Project. Ik had de eer om het project Charity Diner te mogen uitvoeren. Het project kende veel hoogte- en dieptepunten met als uiteindelijk een prachtig resultaat voor de Make-A-Wish foundation van € 33,000,-!
Tijdens dit project ben ik mezelf een aantal keer goed tegen gekomen en dit heeft er toe geleid dat ik veel nieuwe inzichten van mezelf kreeg. Dit een grote bijdrage heeft geleverd aan mijn persoonlijke ontwikkeling.
Vincent van Agteren, student International Hotel & Hospitality Management